1 tag
hiddleschmidt asked: Tag, you're it! Here are the rules: Each tagged person must post ten things about themselves. You have to choose and tag ten people. Go to their blogs and tell them you tagged them.
2 tags
When I saw the EAP mathematics questions...
kttyz: The regular non-EAP questions were a lot easier. T~T So misleading!
1 tag
One more month-ish of school!
I seriously can't wait until school is over. My last month of school, however, is going to be pretty busy. April - May:  Star Testing (this week) AP Testing (first full week of May) - which I am not prepared for at all! Finals week at the end of May SATs in the beginning of June, which means I need to start preparing. Overall, just lots of testing, I guess. But after June 2nd.. School...
1 tag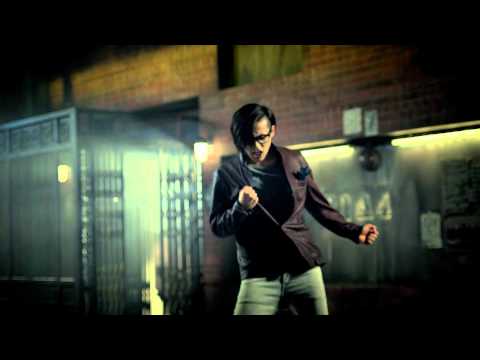 2 tags
3 tags
4 tags
2 tags
1 tag
creafinity: dreamongood: It's incredibly scary how accurate this "personality" test turned out. I suggest everyone take a few minutes and try it out. It reveals things to you about yourself that your conscious mind may not be aware of.. Reply to this post if it was accurate for you or not! http://colorgenicstest.com/ This is amazingly accurate. That's scary accurate.
4 tags
What a Psychologist says about k-pop fans?
syaseobforever: A psychologist says: "Don't underestimate those children who chase after Korean celebrities, their hearts are purer than anyone else, they love courageously, they will want to try their best to tackle difficult obstacles, the language and cultural barriers. They symbolize peace, they don't discriminate based on race, they befriend people with the same interest from different...
I act different around certain people.
allison-janebaldos: It's not because I'm fake. It's because I have a different comfort zone around certain people. I'll act loud, stupid, be mean to you, act crazy, and do the most stupidest things with you because I'm comfortable around you. But, I can be quiet and shy if I don't know you that well or we aren't very close. Just because I act different around certain people, doesn't mean I'm...
2 tags
3 tags
A sigh of frustration.
History essays. Oh boy, I really do not favor them or any essays in general. But the way that my history teacher assigns them just doesn't make it any easier. His instructions and short, but definitely not sweet. "Industrialization, urbanization & immigration. Now, write an essay." When someone asked what we were supposed to do, he said to just write about those three words....
2 tags
5 tags
4 tags
2 tags
2 tags
The Hardest Decision of my Childhood.
3 tags
4 tags
Im extremely happy that the Mr. Simple came out...
yogurti: MY REAL LIFE FRIENDS DONT REALLY CARE >.< ! ! ! !  Their Reaction   My Reaction: … i need internet friends  YOU LIAAAAR. We were totally like this: THE WHOLE TIME. Don't even lie ~
cerebrationofkitty replied to your post:  cerebrationofkitty replied to your photo: Hm,… B1A4? :O Yesyes, aren't they cute? :D
 cerebrationofkitty replied to your photo: Hm, look familiar? (: IS IT WHAT I THINK IT IS? Haha, and what do you think it is? ;D
Today was a good day.
I thought it was pretty calm. The rally wasn't that good, but it was okay. So I confirmed that my friends were planning a really early birthday thing for me. They were supposed to bring their gifts and do some kind of surprise celebration thing. But I found out about it already (but didn't tell them I knew). I had my own gifts that I had been planning to give them for a while and I...
1 tag
I hate secrets. I mean, I can keep secrets & sometimes I have my own, but don't you hate it when you can tell that someone (or a group of people) is keeping a secret from you? Sure, sometimes it may not involve me, so I wouldn't need to know. But when it obviously has something to do with me and you hint at it but won't tell me, it's annoying. No me gusta. D:
So we went bug catching today & tried to catch butterflies.. totally failed. Then everything became really frustrating that I felt like I couldn't handle anything anymore. So I sat down by the creek for, like, ten minutes. By myself. Just me & the water of the creek. It was really nice. I got to sit down and think about things and I really calmed down. I never knew how soothing it...
I never like to rant to anybody about how I'm feeling. Not because I'm afraid of what they'll think of me. Not because I'm scared to let it out. But because I don't want them to feel burdened with my problems..